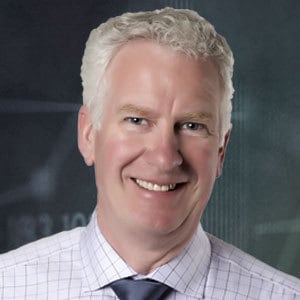 Joe Gillivan
TEC CEO, KEY
Halifax, NS
Contact Joe
"My training has taught me to ask powerful questions and my current experience as a coach and TEC Chair allows me to help people discover their own answers." Instead of the more traditional queries of 'what' and 'how', Joe encourages his members to ask 'why'.
Learn more
info@tec.sdbx.ca
403.262.1010
Professional
An astute man once said that it's not the ship so much as skilled sailing that assures the prosperous voyage. Joe Gillivan – a passionate sailor – embraces the ever-shifting challenges of the sea and brings the same passion to serving others, including the leaders he guides through the (sometimes choppy) waters of transformational change.
Joe has over 30 years of experience in leadership roles in the hospitality industry, where his commitment is to developing high performance teams focused on employee engagement and customer satisfaction. Managing properties with Westmont Hospitality – one of the world's largest privately held hospitality organizations – and Commonwealth Hospitality, he delivered industry-leading ROI.
"I help leaders to use their own intuition more, to find time to step out of the day-to-day business life and truly reflect on their purpose and the purpose of their company. Why do they do what they do?"
Now, Joe's training as a professional coach has allowed him to "deepen the conversation" with senior executives looking to become better leaders and find work-life balance. His organization, Serviam Executive Coaching helps leaders identify their true purpose and make positive change in their business and personal lives.
TEC Group Vision
Helping leaders identify their true purpose and effect transformational change in their business and personal lives.
Personal
Raised in Ireland; lived all over Canada
Currently lives in Halifax, NS with his wife Jennifer and their two daughters
CHA designation and Adler Certified Professional Coach
Loves sailing, coastal hiking, and cooking for family and friends
TEC Canada is a member-based peer advisory organization of over 1,300 chief executives, entrepreneurs and business owners from across Canada. For over 30 years, TEC has been helping leaders achieve success through the power of confidential group meetings, one-to-one executive coaching, business thought leadership and a global network of over 23,000 business leaders.