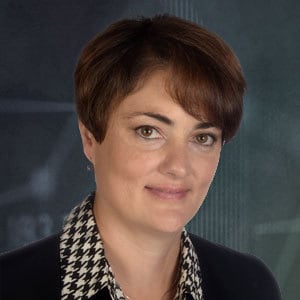 Lori Ell
TEC Canada CEO and KEY Executive Chair
Calgary, AB
"My goal is to help members who are seeking better solutions, to expand their knowledge, to be creative, and to challenge and be challenged."
Contact Lori
Learn more
info@tec.sdbx.ca
403.262.1010
Professional
In her exceptional career, Lori Ell has had occasion to look 'under the hood' of many companies; she has leveraged those opportunities to gain a deep understanding of why some run smoothly and others fall apart. A CPA by training, her executive roles have spanned leadership positions in billion dollar, start-up and mid-market companies in diverse industries including oil & gas, technology and food manufacturing. In addition to being an expert at transformational change, financial strategy and management, she is fascinated by the human side of business and what motivates and inspires employees to successfully execute a company's strategy.
One of Lori's successes was as President and part owner of food processor Agristar, a company she was brought in to lead through a court-appointed re-structuring. She brought the company back to profitability in two years and led it to a successful sale in nine. This was just one position Lori has held in which she was charged with introducing new financial systems, leading change management and motivating functional teams – situations when her talent for bringing clarity to chaotic situations came to the fore.
Now she is also turning her skills to being a TEC Chair because, in her words, "When I ran a company, I was always trying to do more with less and, although I was successful, I believe I could have benefitted from a bit more mentoring and unbiased feedback along the way. Then as a board director, I realized how much I missed having peer-to-peer conversations and opportunities to learn from one another. My goal is to help members who are seeking better solutions, to expand their knowledge, to be creative, and to challenge and be challenged.
TEC Group Vision
Lori's mentorship style will suit members who are curious, self-aware and seeking constructive, consensus-driven meetings with a Chair who is supportive yet goal-oriented, positive yet decisive and humorous and forthright in her communication style.
Personal
Lori has been married to her husband Jerome for over 20 years. They are parents to twin boys Blake and Carson and the family dog Scout.
Lori is team manager for her boys' basketball team and enjoys outdoor activities, from camping and skiing to walking the dog.
TEC Canada is a member-based peer advisory organization of over 1,300 chief executives, entrepreneurs and business owners from across Canada. For over 30 years, TEC has been helping leaders achieve success through the power of confidential group meetings, one-to-one executive coaching, business thought leadership and a global network of over 23,000 business leaders.