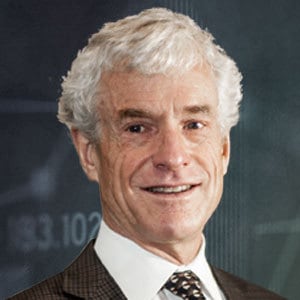 Liam Christie
TEC Canada CEO Chair
Calgary, AB
"Very simply, what gets talked about gets addressed. Talking through an issue either reinforces its clarity or shows you where clarity is needed."
Contact Liam
Learn more
info@tec.sdbx.ca
403.262.1010
Professional
Liam Christie is a leader who knows that balance and transformation can, somewhat paradoxically, go hand-in-hand. As with his beloved sport of skiing, finding the "sweet spot" in life does not mean stagnating in the middle. Quite the opposite, it's about feeling balanced while simultaneously embracing change.
"In skiing, when we stack the bones against each other at the right angles, we can almost ski without our muscles, because we've found that balance," Liam says. "The sweet spot happens when you've embraced the radius of the turn and the speed and the steepness of the hill so that you can be balanced on the edge and in tune with the changing landscape. You're relaxed but always anticipating that next turn."
It's a skill that easily translates to business, and one that has served Liam well through the ups and downs of his own leadership experience. "Whether it's imposed on you, or you implement it yourself, it's how you put your arms around change that makes the difference."
A self-described "sales guy", Liam began his career with Xerox Canada. Building on a stellar track record in sales and management, he also spent time with the global information technology company UniSys, before joining a pioneering start-up in the telecommunications industry. As the second employee at MetroNet, Liam helped the company quickly expand to a staff of 4,000 before selling it to AT&T in 1999.
Liam is a long-standing Chair of a stable but growing TEC group of CEOs who are collectively responsible for 1800 employees. "That's why this work is so important to me," he says, "It impacts so many lives."
TEC Group Vision
"My vision for my group is for members to thrive without me – that they become comfortable enough with the process to help each other self-sufficiently. "
Personal
Born and raised in Calgary; has lived in Banff, New York and Vancouver
Lives in Calgary with his wife Mary; they have two grown children, Jeff and Kaisa
B.Comm (Marketing major, Management minor), University of Calgary
Committed United Way volunteer and board member, 1994 – 2010
Level IV ski instructor with Canadian Ski Instructors Alliance
TEC Canada is a member-based peer advisory organization of over 1,300 chief executives, entrepreneurs and business owners from across Canada. For over 30 years, TEC has been helping leaders achieve success through the power of confidential group meetings, one-to-one executive coaching, business thought leadership and a global network of over 23,000 business leaders.