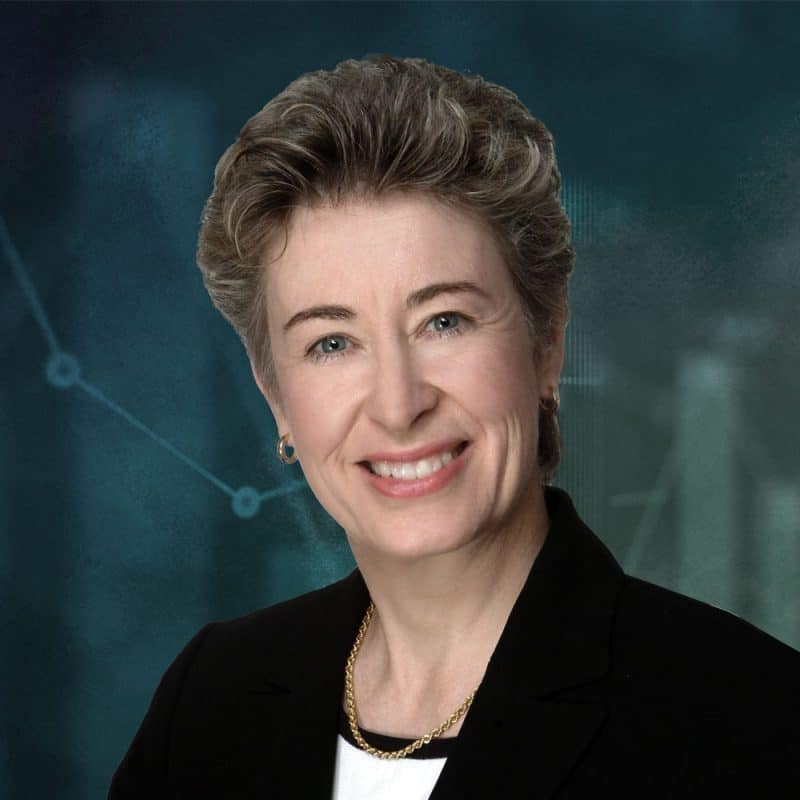 Katherine Crewe
TEC Canada CEO and KEY Chair
Montreal, QC
"Today's CEO functions at a faster pace than ever before,and it is vital they remain open to learning, adapting and growing"
Contact Katherine
Learn more
info@tec.sdbx.ca
403.262.1010
Professional
When Katherine Crewe sets her mind to transforming operations, big results follow. Her consistent track record in identifying and maximizing manufacturing and business processes within highly regulated environments is proof of a strong, proactive approach to success. For close to 15 years, this Executive Operations Executive has transformed operations by aligning corporate objectives, communicating the vision and successfully executing plans.
Her career began in various operations and quality management positions. She quickly moved to the senior level, working in Vice President roles and as Site Director, where her creative problem solving skills delivered high quality solutions on limited budgets.
Her achievements include transforming Cryocath Technologies from a private research and development infrastructure, into a publicly traded commercial business and taking Medstent Incorporated's concept from US patent through to commercial launch.
Katherine's more recent accomplishment as Site Director of Mallinckrodt Pharmaceuticals saw her managing Canadian operations – including a plant with production costs of over $100M. In this role, she grew annual unit output percentages and significantly lowered the safety accident recordable rate. She is also extremely proud of attaining her Lean Certification through specific project work.
The power of Katherine's TEC group is her vibrant background and the cadence of activities. Members will experience a dynamic calibre of speakers, structured problem solving and the accountability element that has proven results.
TEC Group Vision
This group will create leaders who champion innovation and collaboration. Members will strive to accelerate Quebec's economic growth and international endeavours.
Personal
Lives in Quebec with her husband Michael and their three children Matthew, Andrew and Sarah
Master of Engineering, Biomedical – McMaster University, Bachelor of Science
Chemical Engineering – Queen's University
Lean Certification – Covidien 2008
Top 100 Business Women in Quebec – Entreprendre Magazine 2003 & 2006
Accolades – West Island Chamber of Commerce – Manufacturing 2004
Office, Order of Honour – Professional Engineers of Ontario 2002
En ses propres termes

Katherine est convaincue de l'importance d'ajouter de la valeur à toutes les activités auxquelles elle participe et s'efforce de toujours laisser les choses en meilleur état qu'elle ne les a trouvées. Elle retire énormément de satisfaction de la réussite des autres. De savoir qu'elle a contribué, dans une certaine mesure, à cette réussite rend la chose encore plus intéressante.
Mission du groupe TEC 
Ce groupe se consacrera à former des dirigeants favorisant l'innovation et la collaboration. Les membres s'efforceront d'accélérer la croissance économique du Québec et de mettre l'emphase sur les projets d'envergure internationale.
Plus sur Katherine
Katherine habite au Québec avec son conjoint Michael et leur trois enfants Matthew, Andrew et Sarah
Maîtrise en génie biomédical de la McMaster University, Baccalauréat ès sciences en génie chimique de la Queen's University
Certification en amélioration continue, Covidien, 2008
Au nombre des 100 femmes leaders de l'avenir au Québec, magazineEntreprendre, 2003 et 2006
Prix Accolades 2004, secteur manufacturier, Chambre de commerce de l'Ouest de l'Île de Montréal
Officière, Ordre d'honneur, Ordre des ingénieurs de l'Ontario, 2002
Lorsque Katherine Crewe décide de transformer des opérations, cela donne d'excellents résultats. Sa capacité à identifier et tirer le meilleur parti possible des processus manufacturiers et commerciaux à l'intérieur d'environnements très règlementés illustre bien son approche solide et proactive à l'égard de la réussite. Pendant 30 ans, cette dirigeante des opérations a su transformer les opérations en harmonisant les objectifs de l'entreprise, en transmettant sa vision et en exécutant les plans avec succès.
En début de carrière, elle a occupé divers postes de gestion des opérations et de la qualité. Elle est passée rapidement aux échelons supérieurs de direction, à titre de vice-présidente et de directrice d'usine, où ses compétences et sa créativité en matière de résolution de problèmes lui ont permis de trouver des solutions de grande qualité, avec des budgets limités.
Les réalisations de Katherine incluent la transformation de Cryocath Technologies, d'une infrastructure de recherche et de développement privée en une société commerciale cotée en bourse et la commercialisation d'un brevet d'invention américain de la société Medstent Incorporated.
Parmi ses réalisations plus récentes à titre de directrice d'usine de Mallinckrodt Pharmaceuticals, citons la gestion des opérations canadiennes, incluant une usine aux coûts de production dépassant les cent millions de dollars. Dans ces fonctions, elle a rehaussé les pourcentages de production annuels et réduit de manière significative le taux d'accidents de travail. Elle est aussi très fière d'avoir obtenu sa certification en amélioration continue.
La force du groupe TEC de Katherine tient à son expérience inestimable et à la cadence des activités qui s'y déroulent. Les membres entendront des conférenciers dynamiques, seront exposés à une approche structurée de la résolution de problèmes et développeront une attitude de transparence qui donne des résultats éprouvés.
TEC Canada is a member-based peer advisory organization of over 1,300 chief executives, entrepreneurs and business owners from across Canada. For over 30 years, TEC has been helping leaders achieve success through the power of confidential group meetings, one-to-one executive coaching, business thought leadership and a global network of over 23,000 business leaders.