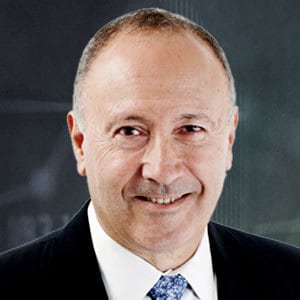 Carlos Fox
TEC Canada CEO, KEY Executive and Small Business Chair
Ottawa, ON
Contact Carlos
Learn more
info@tec.sdbx.ca
403.262.1010
Professional
By the age of 16, TEC Chair Carlos Fox had immigrated three times. An Argentinian at birth, Carlos lived in the United States and Israel before finally settling in Canada.
With an early appreciation of the diversity and challenges faced by people and businesses all over the world, Carlos launched into a truly global journey through 25+ years in the arena of high technology, doing business in more than 30 countries.
"To be at my members' side, helping them shape their journey, is a privilege and the most rewarding experience I have ever had."
Prior to joining TEC, Carlos began his career in the dynamic computer business with Sperry Univac. After a rapid ascent in the Hewlett Packard Canada organization, he went on to a long executive career at Sun Microsystems at the heart of the industry's Silicon Valley in Palo Alto, California.
Returning to Canada in 1996, he settled in Ottawa, where he was a senior executive for three local global technology companies, always in sales, marketing and business development in client facing roles.
After launching his CEO group in 2004, he built a TEC Small Business and Key Executive groups by 2006. His current member companies collectively represent annual revenues of approximately $2 billion and employ more than 9000 people.
For each of his three TEC groups, Carlos strives to attract CEOs and key executives who are committed to leading successful businesses and meaningful lives. He is looking for members who are open-minded life learners, seeking balance and are generous in their desire to help others succeed.
Carlos is also a Best Practice Chair for Eastern Canada. In this leadership role he helps all Chairs in Eastern Canada (Ottawa, Quebec and Maritimes) raise their mastery level in the Art of TEC Chairing.
TEC Group Vision
To increase the effectiveness and enhance the lives of each member.
Personal
Born in Buenos Aires, Argentina
Grew up in Buenos Aires, Los Angeles, New York, Israel and Toronto
He and his wife have four children; two each from previous marriages
B.A. Sc. in Electrical Engineering; Masters in Management Sciences/Organizational Behaviour Psychology – University of Waterloo
TEC Canada is a member-based peer advisory organization of over 1,300 chief executives, entrepreneurs and business owners from across Canada. For over 30 years, TEC has been helping leaders achieve success through the power of confidential group meetings, one-to-one executive coaching, business thought leadership and a global network of over 23,000 business leaders.