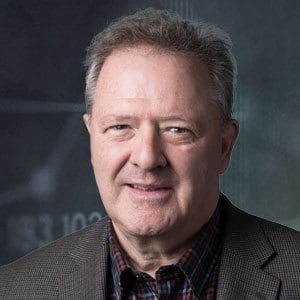 André Turcotte
TEC Canada CEO, KEY Executive and Small Business Chair
Quebec City, QC
"My philosophy is straightforward: Make it happen!"
Contact André
Learn more
info@tec.sdbx.ca
403.262.1010
Professional
A TEC Chair since 2007, André is known for his capacity to synthesize and simplify complex issues and for his direct approach toward sharing knowledge.
André has served as Chairman of the Board for numerous development bodies and conducted strategic studies across various industry sectors. This includes analysis of the aerospace, mining, ground transportation, maritime transportation, metallurgy, furniture, lumber, rubber, doors and windows and kitchen cabinet industries. André has also worked with multinational corporations in the pulp and paper, metallurgy, telecom, and industrial gas production sectors.
André leads four TEC groups, bringing to his position as Chair an ability to help his TEC members blend the best in business theory with practical application. His diverse background and extensive experience across a wide variety of industry sectors is invaluable to his TEC group members.
Président d'un groupe de TEC depuis 2007, M. Turcotte est reconnu pour sa capacité à faire la synthèse et à simplifier des questions complexes ainsi que pour son approche directe envers le partage de connaissances.
M. Turcotte a occupé le poste de président du conseil au sein de nombreux organismes de développement et a réalisé des études stratégiques dans divers secteurs de l'industrie. Ces études portaient notamment sur les industries aérospatiale, minière, du transport terrestre, du transport maritime, de la métallurgie, du meuble, du bois de sciage, des portes et des fenêtres, ainsi que des armoires de cuisine.
M. Turcotte a également collaboré avec des sociétés multinationales des secteurs des pâtes et papiers, de la métallurgie, des télécommunications et de la production de gaz industriels.
M. Turcotte dirige quatre groupes de TEC et sait faire profiter ses membres de sa capacité à intégrer les meilleurs aspects de la théorie commerciale à l'application pratique.
Sa vaste expérience diversifiée dans une grande variété de secteurs est inestimable pour les membres de son groupe TEC.
TEC Group Vision
"Our members strongly agree that an enterprise cannot developed itself more rapidly than its CEO develop him or herself."
"Chaque groupe possède sa propre personnalité et les membres ressentent les liens qui s'établissent entre eux."
Personal
Taught Bachelor and MBA programs at Laval University, UQAR and UQTR for 14 years
Led more than 400 projects and served as Chair and expert on the restructuring committees of over 130 organizations
Member of the Board of Directors of the Quebec Winter Carnival
Wine amateur and officially recognized by several international wine brotherhoods
Lives in Quebec City
Habite en banlieue de la ville de Québec, sur la rive du magnifique Lac St-Joseph
Entrepreneur et PDG
A enseigné les programmes de baccalauréat et de maîtrise à l'Université Laval, à l'UQAR et à l'UQTR pendant 14 ans.
A dirigé plus de 400 projets et a agi en qualité de président et d'expert au sein des comités de restructuration de plus de 130 organisations
Membre du conseil d'administration du Carnaval de Québec
Grand amateur des sports de plein air
Amateur de vin et officiellement reconnu par plusieurs confréries vineuses internationales
TEC Canada is a member-based peer advisory organization of over 1,300 chief executives, entrepreneurs and business owners from across Canada. For over 30 years, TEC has been helping leaders achieve success through the power of confidential group meetings, one-to-one executive coaching, business thought leadership and a global network of over 23,000 business leaders.